Figured I'd throw this over here for anyone that cares.
1992 Lexus SC300
Bought for $3k off ebay in October 2010. Had 157k miles, 5spd, mostly stock with just the following mods:
HID's (these are bad)
some ghetto bass and stereo setup I didn't like.
Supra brakes and wheels.
SC300 Eibach springs.
Here it is the day it showed up on the truck. Was pleasently surprised how clean it was (although it does look better in pics that up close).
Did a bunch of maintenance at first (brakes, steering rack, end links, etc) and got rid of some of the stuff I didn't like. Took it to the dyno for a baseline, as well as hopefully see if everything is still running healthy. I was satisfied with the results, so then came mod time.
I then spent a whole bunch of money on parts from MAP, DB, and eBay, with the goal of turboing the stock NA motor. Over the winter of 2010, it went under the knife to add boost.
FMIC
Megasquirt 3 w/ 3x
Still fabbing it all up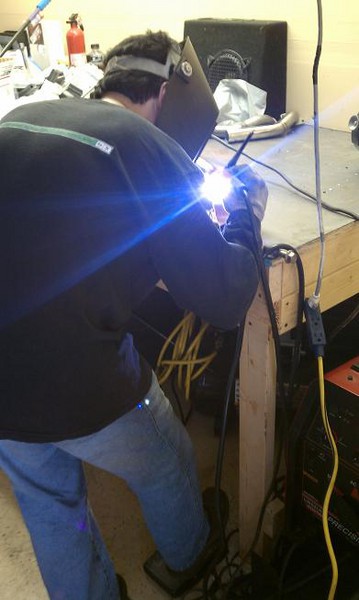 Basically the final result come spring of 2011
I was pretty satisifed with 400hp as my goal was 350hp. This was basically at WG pressure (with some creep up top). Due to my weak drivetrain, I didn't want to turn it up. I left it this way up until the winter of 2012 (so this winter). My goal this winter was to beef up the drivetrain to allow me to run 30psi, with the goal of making 600+hp.
So picked up a 350z 6-speed transmission which I'm currently in the middle of finishing up. SC430 rear diff with better gearing for a 6spd trans. I have an LSD sitting here that still needs to be installed. Removed the whole rear subframe and replaced all the bushings with new stock ones, or slightly stiffer TRD ones where possible. Blasted, coated, and/or painted everything I could to make it better than new if possible. New hardware. Goal was good/better than new
350z trans
Now onto the motor refresh/trans swap. Motor out
Bottom side of the motor cleaned up, new hardware and gaskets
Got some head work done. Valve job, upgraded springs, cams
Motor back in.
At this point the car runs, but not perfect so needs some attention. However I'm still waiting on my custom driveshaft. Once I get that (week or so), then I need to get it running right. Once that's done, the next plan is to do some body stuff. I bought 97 style side skirts, a front bumper lip, and a 97 style rear bumper and lip. Also got a stock 99 Accord spoiler that I'm going to try out, kind of my little experiment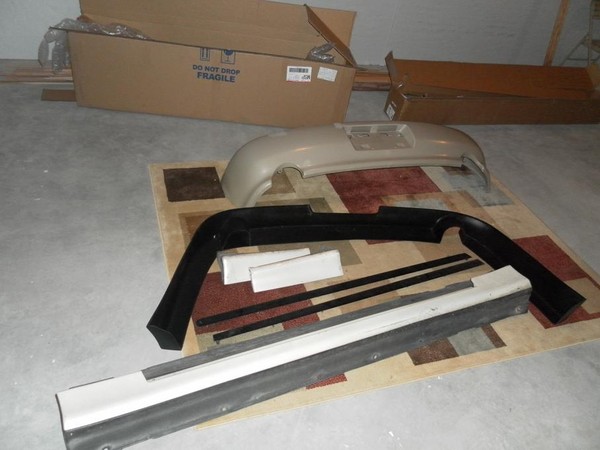 That's pretty much where it sits today. Hopefully in a month or 2 I'll have it all done and out on the road. Hope you enjoyed the long read