Most of you know by now that I finally picked up a c5 z06 corvette. Tis a 2002 - Millennium Yellow model w/ a custom Vette Essentials interior. I'll try and get a full mod list up soonish.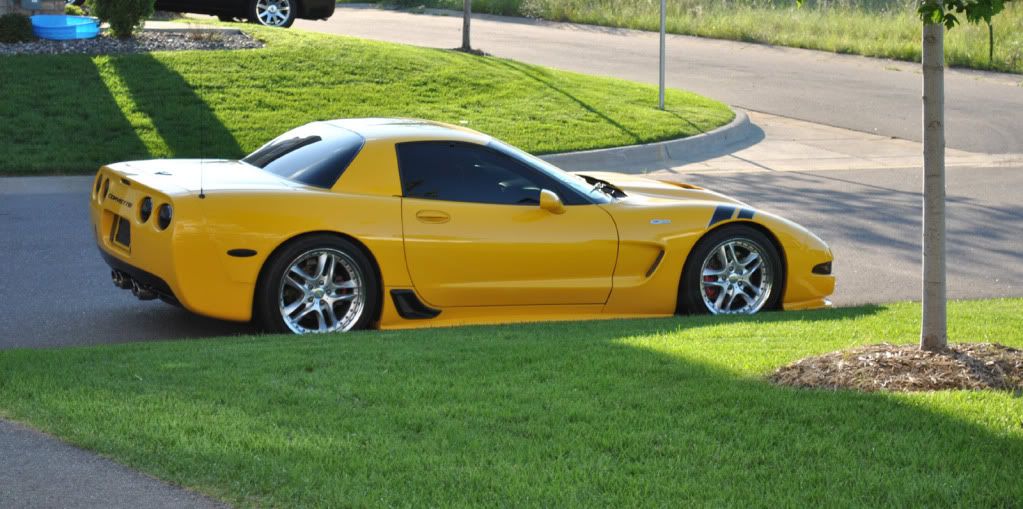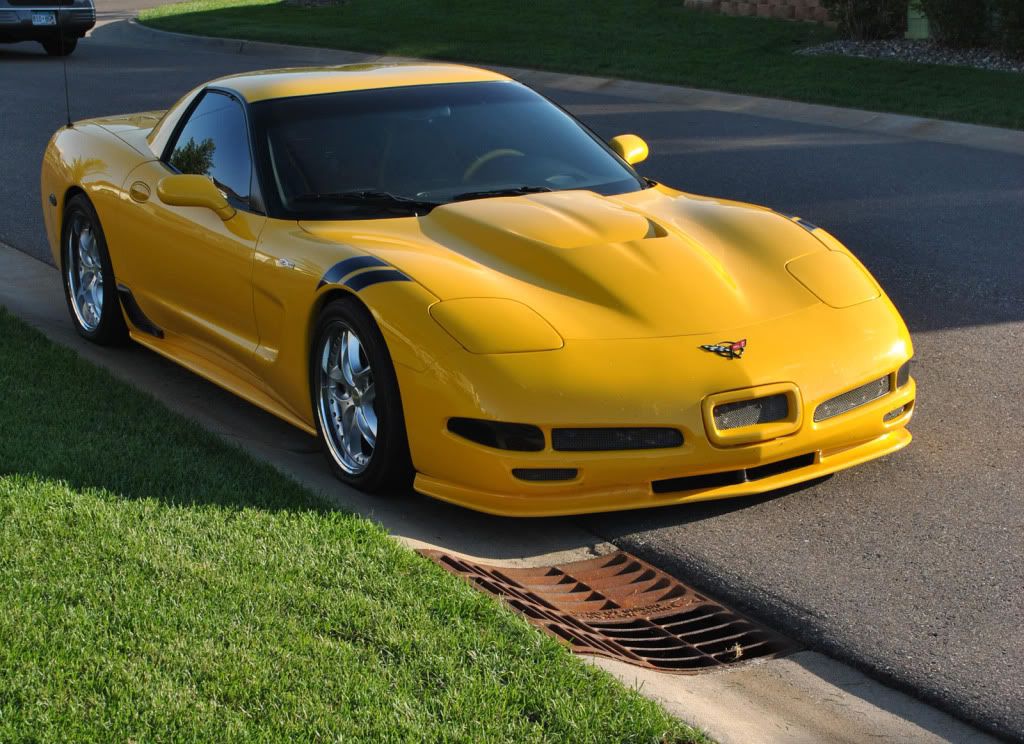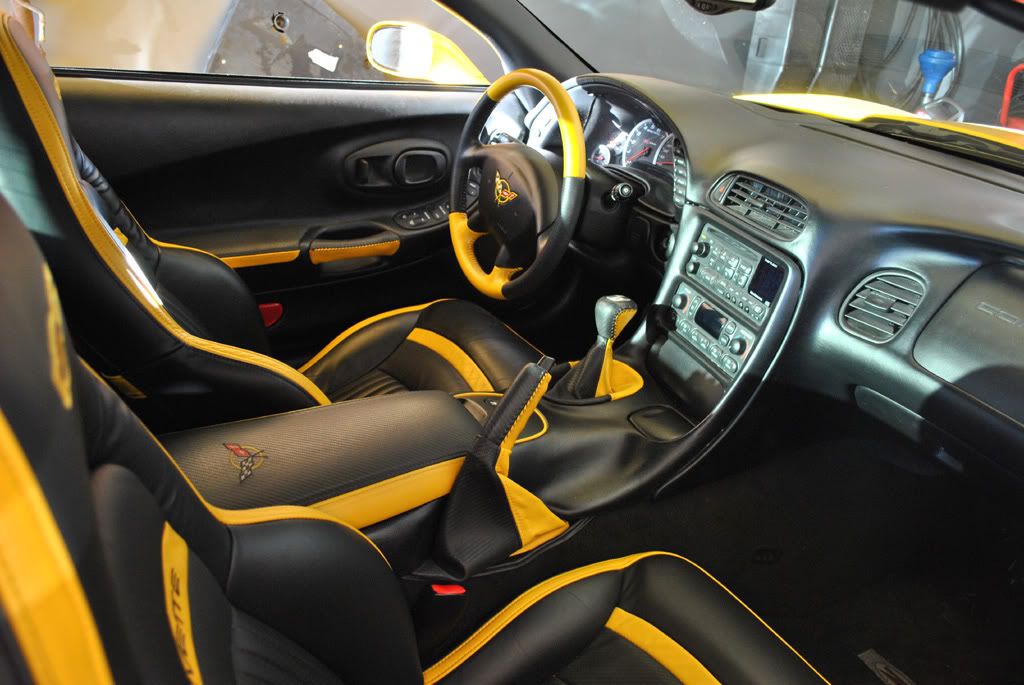 Updated with a mod list that should be mostly complete/accurate:
CompCam's Custom Grind Cam (specs Unknown)
C5R Timing Chain
Ported Oil Pump
Fast 90 Intake Manifold
LS7 Throttle Body (90mm)
SLP Blackwing Intake w/ CF Air Bridge
Longtube's (Brand has not been identified)
Corsa off-road X pipe
Borla Stinger Exhaust system
42lb Green Top Injectors + e85 Tune from Carl @ Lancer (Being done this week!)
LS7 Clutch
TPiS Built Rear Diff w/ 3.73 gears and hardened Output Shafts
Baer Earispeed Rotors (Front/Rear)
Hawk Pads
SS Brake Lines
Tick SpeedBleeder for clutch slave
Short throw shifter (brand unknown)
4300k HID low beams
4300k HID Fog Lights
Lowered ~2" (maybe more?)
ACI Front Splitter
ACI Side Skirts
Haltech Tunnel ram Plate
MCM Carbon Fiber High Rise Heat Extractor Hood (Painted)
Z06 Mesh Grill Inserts (side rear and front vents as well as hood)
Ronal Modular wheels w/ Nitton Invo Tires
Limo Tint (needs to be redone)
Stainless Steel Screw Dressup Kit
Carbon Fiber Covers for Brake and PS reservoirs as well as inner fenders.
Black Painted lower rear facia
Blackout kit for all lights
Brey Krause Harness Bar w/ Fire Extinguisher and Camera Mounts
Expired Harnesses (LOL)
Custom Vette Essentials Interior w/ Sport Seats (Pass-throughs for shoulder straps)
LapTrax Traction Control Controller
Custom Embroidered Trunk Liner
Aluminum Gauge Bezels
Last edited: