Slow and Low Mazda 3 build >>> New Tail Lights v2.0 UPDATED 9/12/11
New Wheels 18x8 +45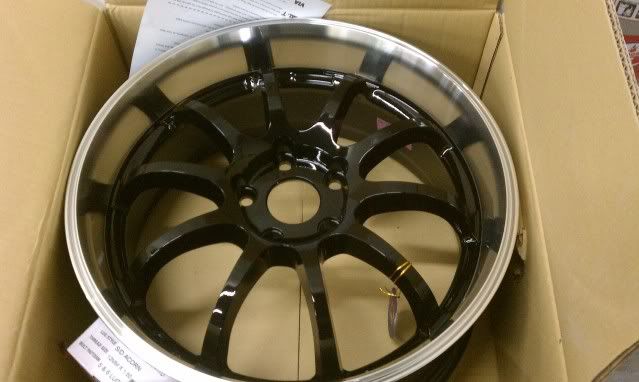 Painted the lips to match the car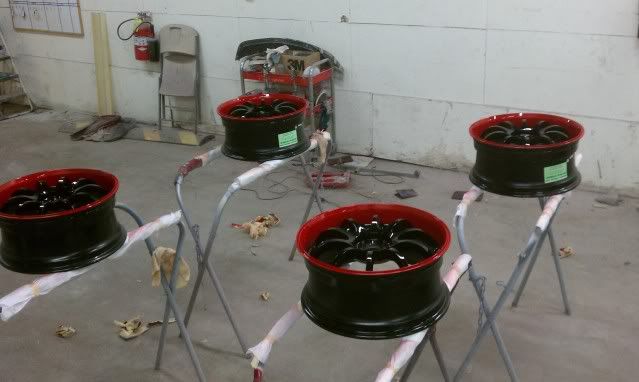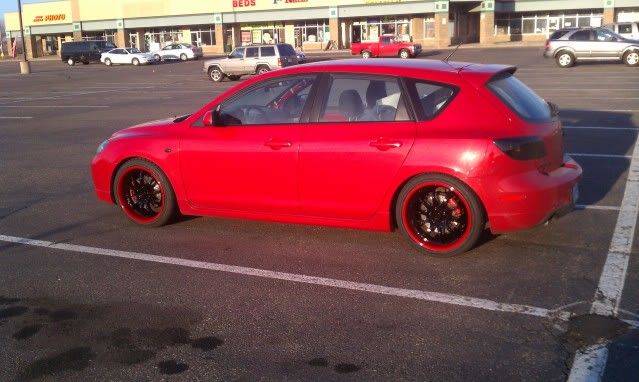 Had to fix my bumper from hitting a curb this past winter...
I also bought a GV replica lip from Nextmod...the fitment wasn't great, plus it needed modification to accept the frenched license plate.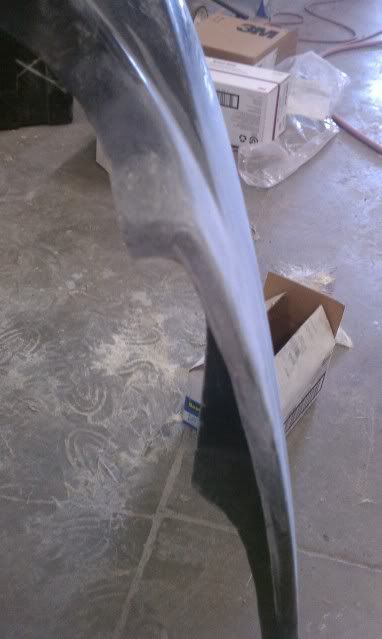 I decided to mold the lip to the bumper using a flexible epoxy. I also filled in the license plate screw holes and welded up the tow hook cover, then buried in primer.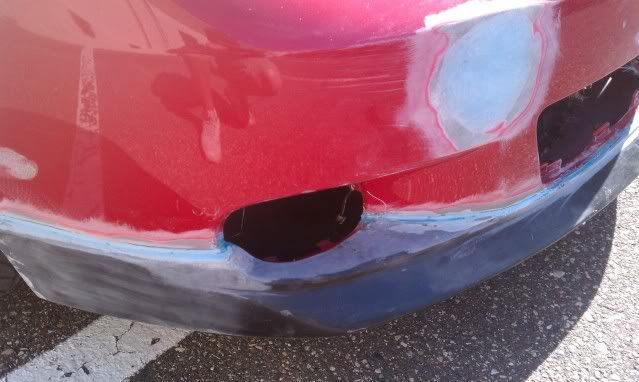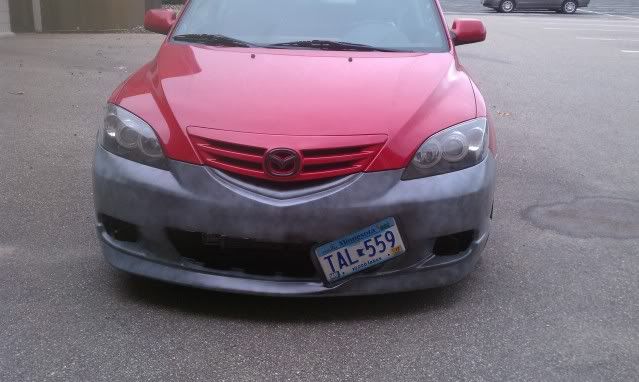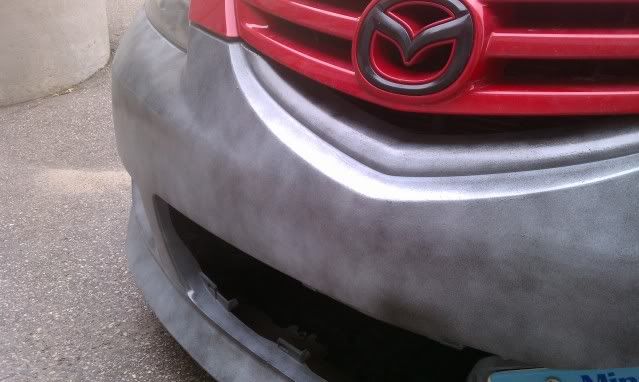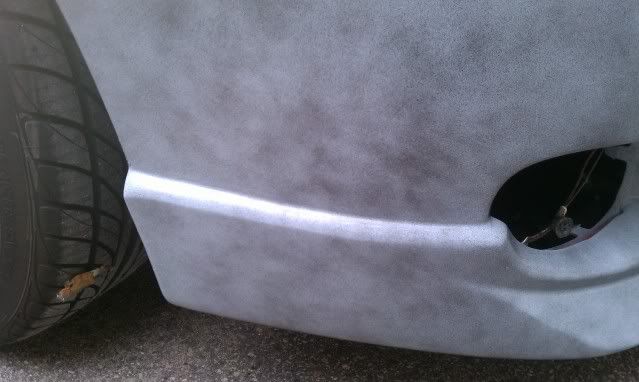 Moved on to the rear cover, to smooth it all out.
I made some filler panels out of ABS plastic and welded up all the reflectors.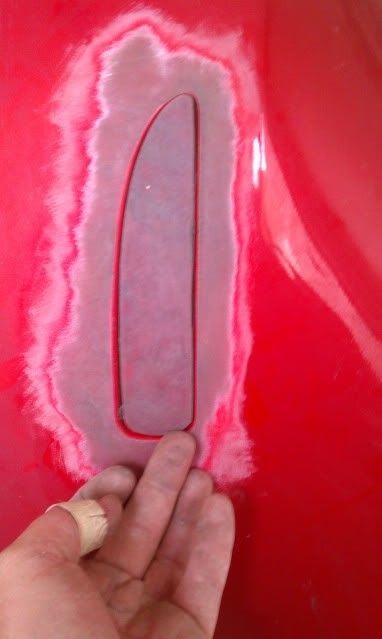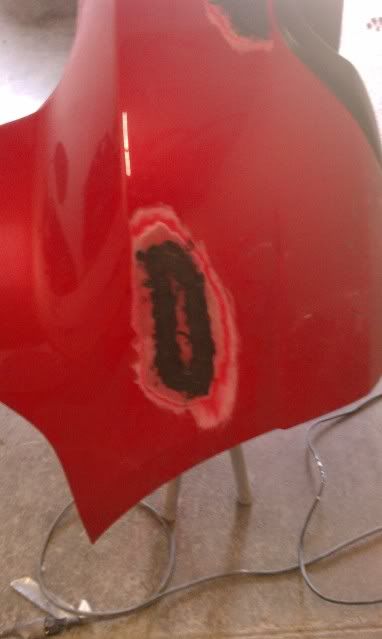 Then some more epoxy to add strength while maintaining flexibility.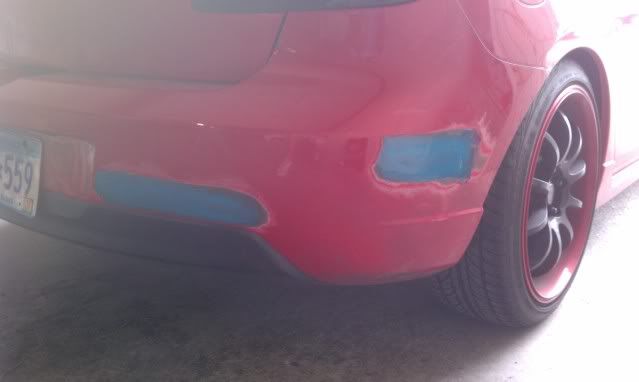 I also filled in the gap between the bumper and the valence to create a seamless look.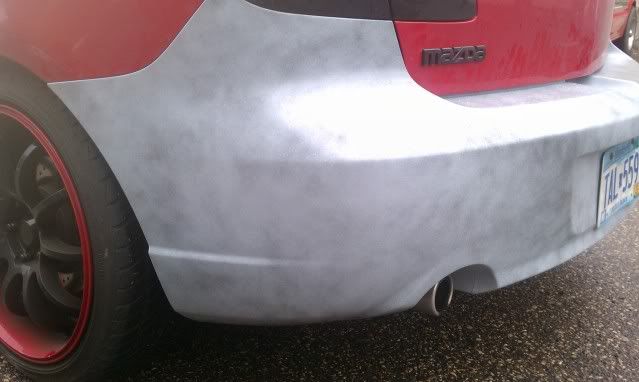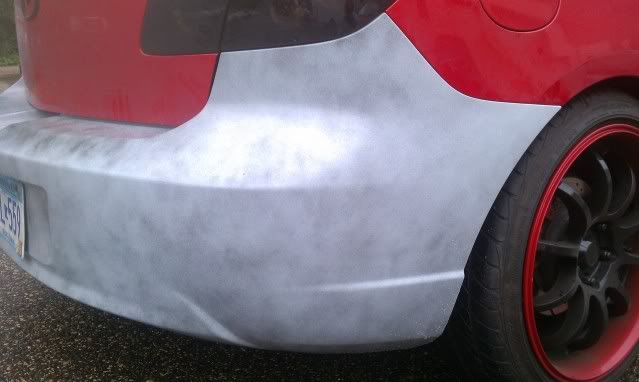 I welded up the holes where the emblems used to be on the hatch...more bodywork and primer.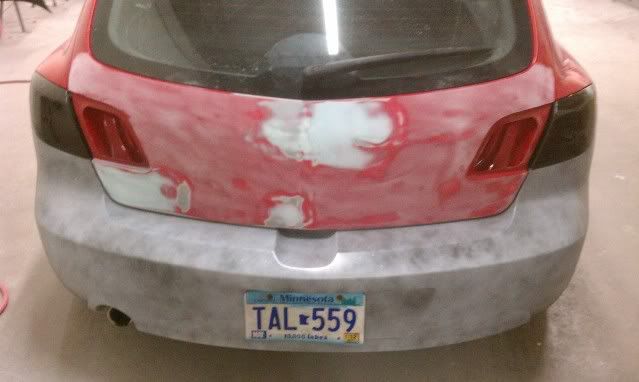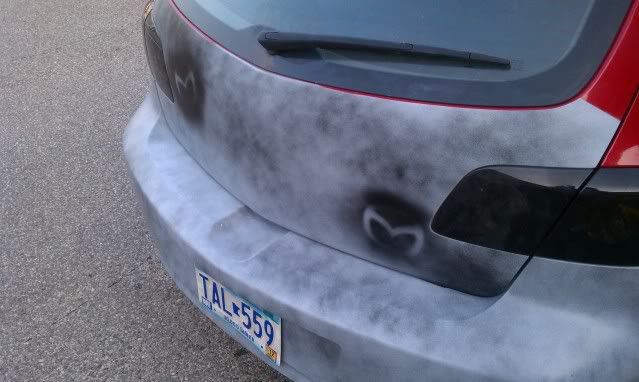 I had a bunch of rock chips on the hood that had to go.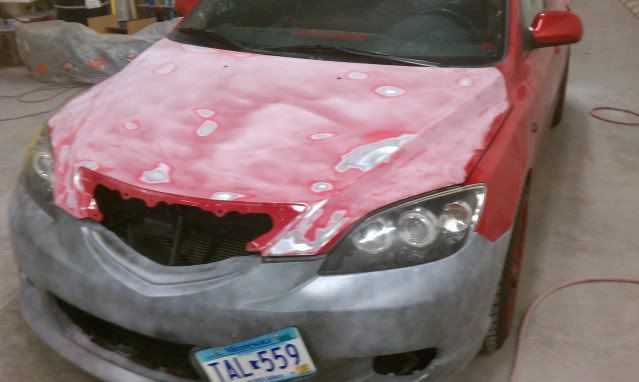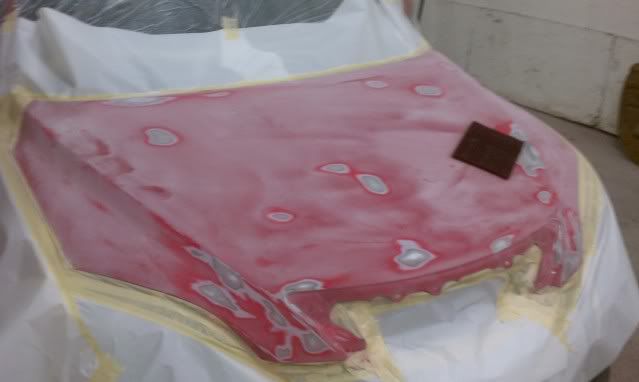 Shaved the sidemarkers.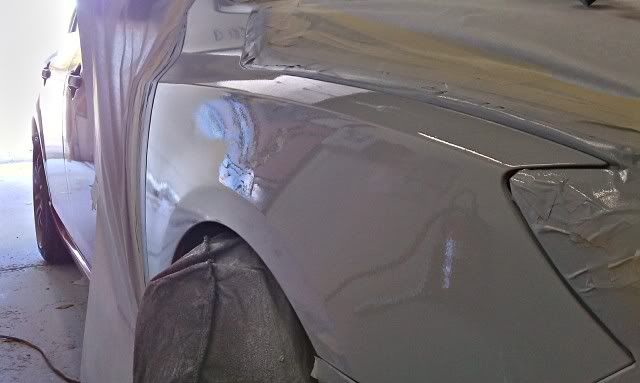 Installed a badgeless grille.
I had to trim the faux lower grille on the bumper to allow for the grille to fit.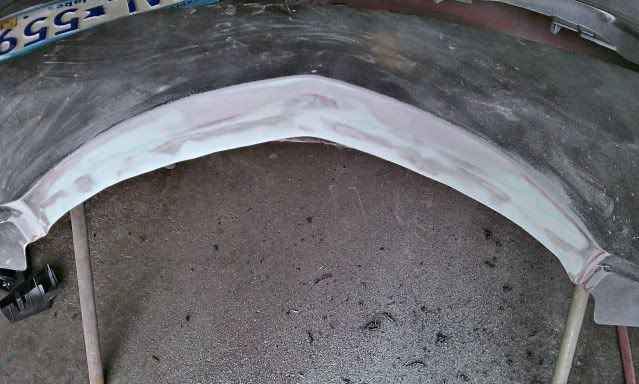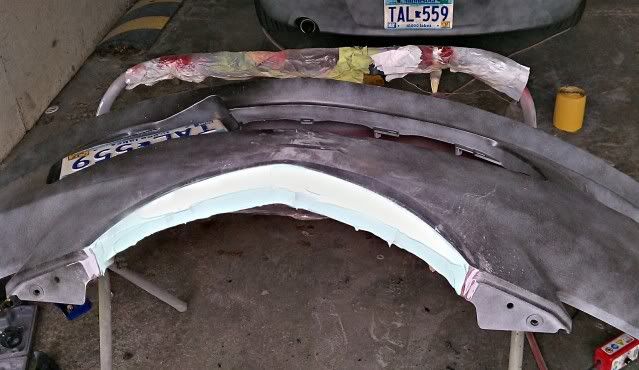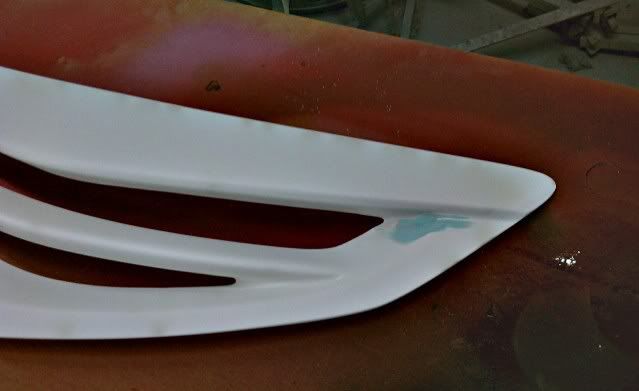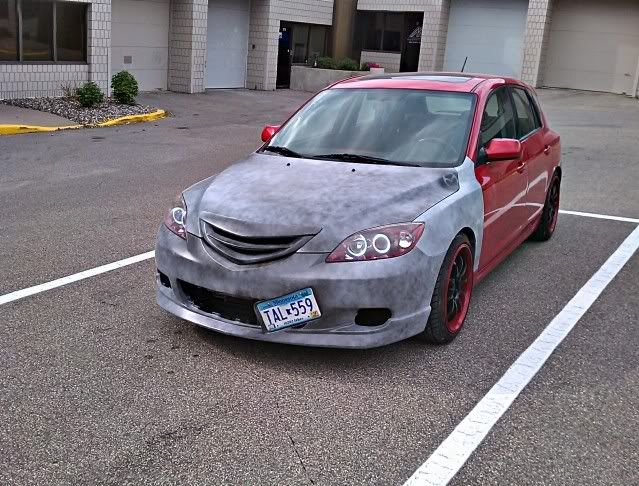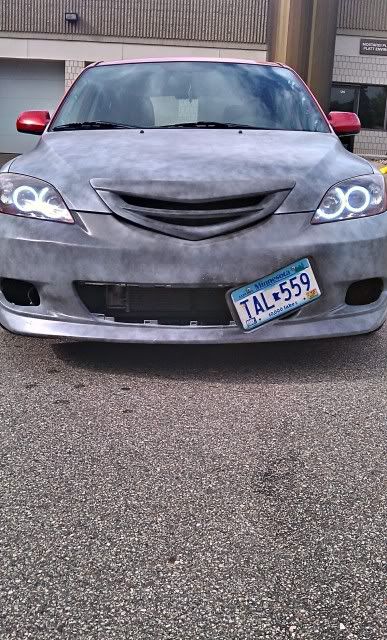 The Grille needs a little glass work, it was designed for 07-09, but a got a great deal on it, so it is worth the wait.
Shaved antenna.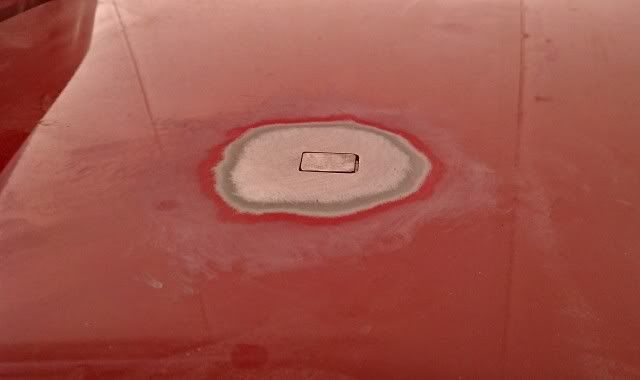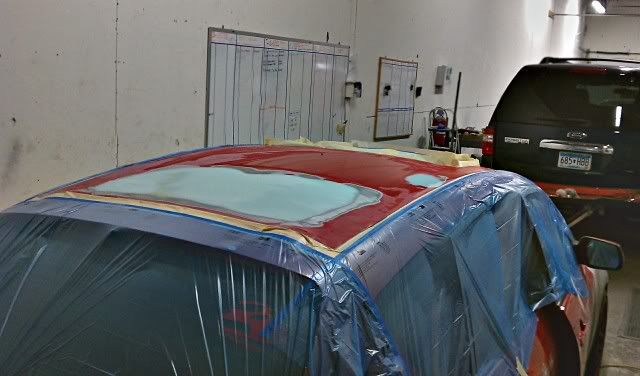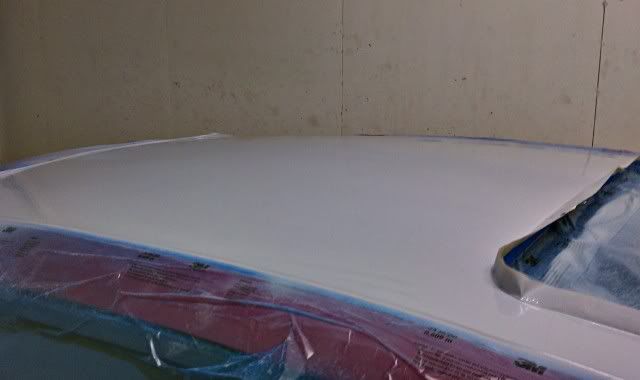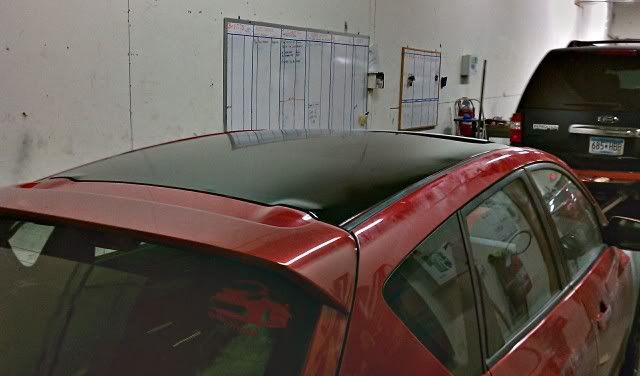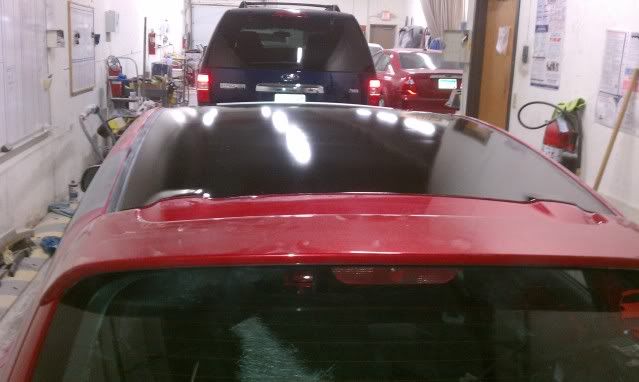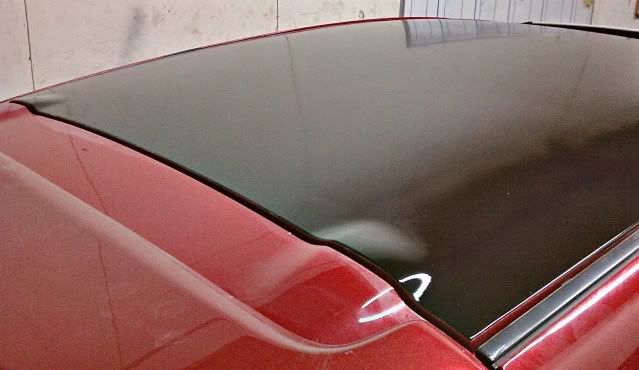 ​
​
***This section is for exterior modifications***​
Last edited: