I have decided I need to do a bit of housekeeping. Therefore, things are for sale.
First up- pair of JBL HLS-820 floor speakers. Overall 8/10. Super clean sound, no punched dust caps, cones and surrounds are minty. Screens are a little dirty, cabs have light wear on them. I love em, but I realize that as my child grows, his stuff gets bigger, and I will never power these on with him around- which is always. I sold my Polks to Jay when I got these, they're that awesome (to me). Seems that they're 80-100 each online right now, so... 100$ for the pair?
http://images.audioasylum.com/usr/y2010/07/37703/SS852677.JPG
They look like that. Those are not mine though.
Next is a set of Racingharts from a Mazdaspeed Protege. I bought them from Dan with the intention of re-finishing them and PC'ing them some sort of ludicrous pink color. That just isn't happening. There's some fairly good rash on 3/4. No bends that I can see.... one even comes with a snow tire! 200$. I can get pics if you're serious about them, they're just buried in storage right now.
Also have a stock catalytic converter from my 2007 Mazdaspeed 3. Maybe 25k miles on it. These recycle for huge money, because of rare metals and shit. Or make your 2007-09 ms3 back to stock because the wife told you you had to sell it. 100$.
Fossil watch- needs new battery. Has fake little diamonds all up in it. Get yo shine on! 20$
And now- Disc golf Discs! Champ Monarch 167, Champ Wraith 165, thrown maybe once- 10$ Each. Discraft Buzzz FLX 169 and Banger GT 169. Both have some wear, real minimal 7$ each. Aviar 169, Orc 165 Leopard 167 Sidewinder 175, DX plastic, these are the ones I threw the most the ONE year I played DG before my rotator cuff was like LOLNOPE- 6 bucks a piece? IDK. Realistically, I'd probably take 50 bucks for the whole lot if you were to offer it to me. Also have a Leopard 145 that I bought for lulz, DX plastic, great for youngn's... 6 bucks.
AND- Haydens discs! He was smart enough to leave them as a present for me at the MNMazda BBQ. I don't know what's in there and I don't care. Comes with a sweet Nutsac bag for lookin all proper on the DG course. 1$ more than Hayden offers me for them.
Found more crap!
Here's a NIB Security camera. No fucking clue WHY I have this, but I don't need it. 10$
Windows NT server edition+ 5 Liscenses, believed to be complete. No fucking clue if it really is, and I'm not gonna check. 5$
Next up, what I believe to be the complete Jones soda box set holiday collection, from 2004-2007. Yes, the infamous turkey and gravy soda is here. I also have two years worth of the Valentines soda. No package has ever been opened, though there are some holes in the cello from transport over the years. These are fetching 15-30+ on eBay from people that want to drink nearly decade old turkey flavored soda. 10$ each, or I'll do the entire lot for 60$.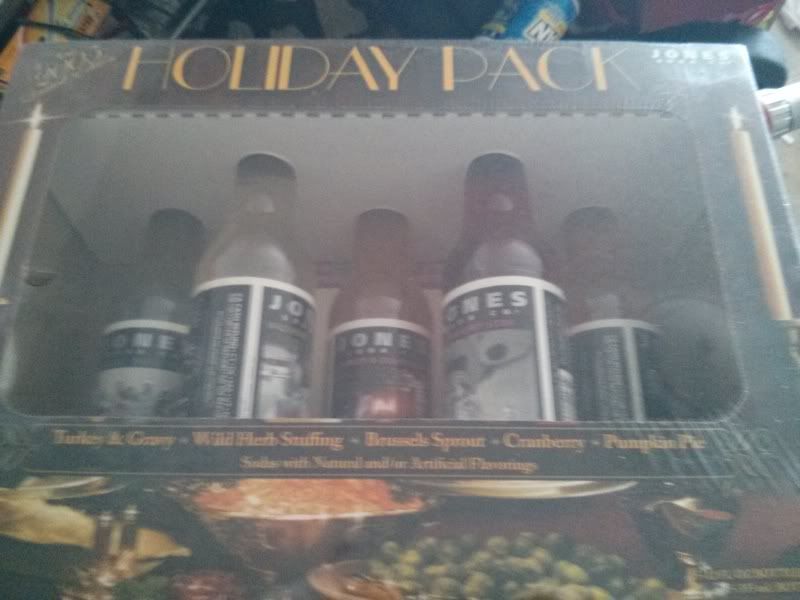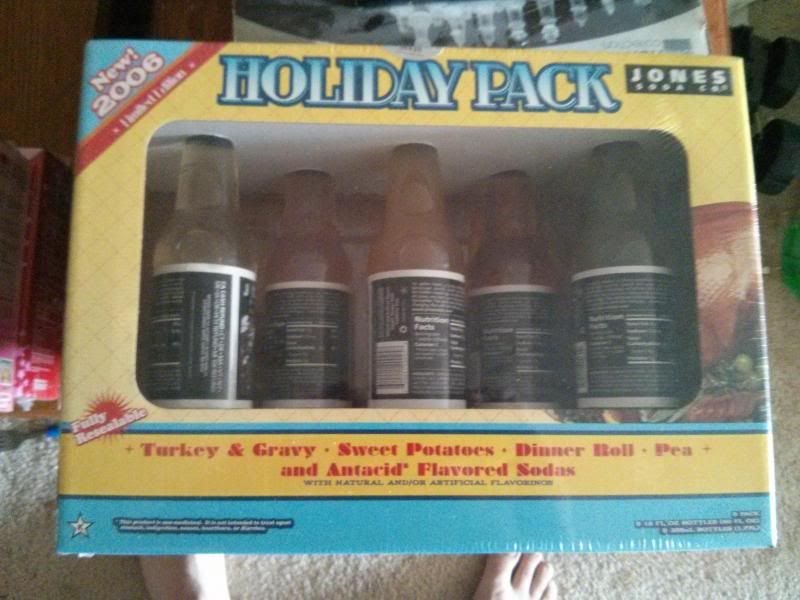 Last but not least, this fancy schmancy 5-1 glass gaming set. NIB, though the box is a little haggard from transport. Wife doesn't play board games. I don't have people over. I don't really need this to impress anyone. 5$.SOLD PENDING PICKUP
More listed as I get to it- this crap is hard with a 2yr old. Also feel free to ask about stuff you know I have that you might want, never know, I might just sell it to you. Except for the website. Also, feel free to offer me whatever- volume discounts available and all of that. Kinda just want this stuff to go.